Tungsten Carbide Inject Nozzles
Our Advantages
There are many different sizes and types of the products for choose and we can also provide to our customers with the products according to their drawings and requirements.
Basic Information
The cemented carbide nozzles are mostly to be used for water cooling and slurry scouring of the drill bit during the drilling. The size and the form of the water holes should be designed selectively according to the different geological conditions and the flow rate. The nozzles are normally divided into two kinds according to the varied drill bits and the conversion requirement, one of these is with thread and another without thread. The nozzles without thread are mainly to be used to the PDC drill bits.
Types
1.Functional differentiation
A water nozzle
Center pivot irrigation sprinkler nozzles,used in crop irrigation
Rotator style pivot applicator sprinkler
A water nozzle
Center pivot irrigation sprinkler nozzles,used in crop irrigation
End Gun style pivot applicator sprinkler
A nozzle is a device designed to control the direction or characteristics of a fluid flow (especially to increase velocity) as it exits (or enters) an enclosed chamber or pipe.
A nozzle is often a pipe or tube of varying cross sectional area, and it can be used to direct or modify the flow of a fluid (liquid or gas). Nozzles are frequently used to control the rate of flow, speed, direction, mass, shape, and/or the pressure of the stream that emerges from them. In a nozzle, the velocity of fluid increases at the expense of its pressure energy.
2.Nozzle shape
There are five kinds of the nozzles including cross type(4 slots), Y type(3 slots), hexagonal type, internal hexagonal type and plum blossom type according to the assembling and disassembling with different tools(wrench).
3.Different national standards
All kinds of the thread including the metric norm, inch norm, and USA norm(thick teeth, fine teeth, and special teeth) can be made, and the accuracy of the thread reaches 3 A of the American standard(the highest accuracy).
The size of water jetting holes of the nozzles that we now produce is from 0 to 17.5mm diameters. The quality of the products takes an advanced level in China.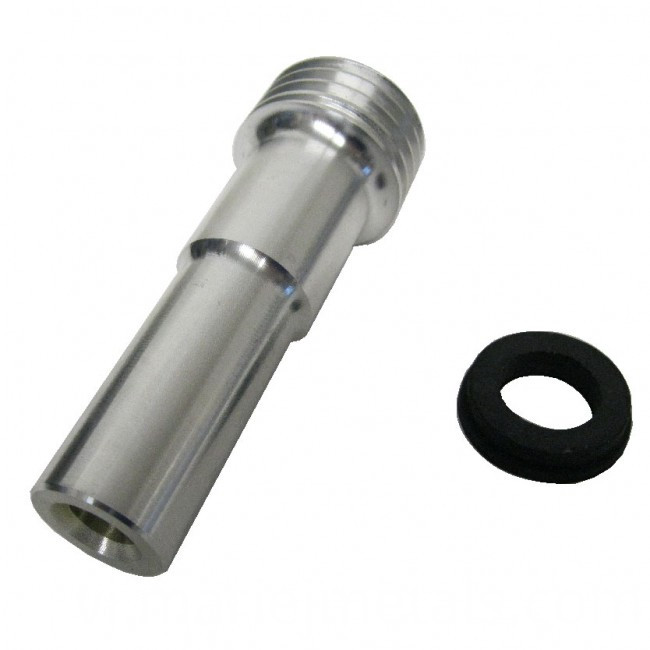 We, Marie Jay's Metal Products Co., Limited, are a professional supplier and manufacturer of tungsten carbide products, suchCarbide inserts, carbide shims, carbide rods, carbide plate and bars, carbide drawing dies,
Carbide endmills, carbide balls, carbide burrs, carbide mining tools, etc.
With several years development, our products have been exported to U. S. A, Germany, Italy, Russia, South America etc. With good quality and competitive prices. Our hard working attitude and responsiveness are approved by our customers. And we would like to establish new business relationships with new customers.
Supplying Services
Products we supply and make are:
1. Tungsten carbide products:
Carbide Rods, Carbide Bars, Carbide Strips, Carbide Plates, STB Carbide Blanks, Drawing Dies, Cold Forginng Dies, Carbide Disc Cutters, Carbide Inserts, Carbide Shims, Carbide Burrs and Carbide Burr Blanks, Carbide Mining Bits, Carbide Drilling Bits, Carbide Cutting Tools for Wood and Bamboos, Tile Cutter Wheels, Scriber Tips, Customized Carbide Products etc.

2. Titanium and titanium alloy products:
Titanium Rods, Titanium Tubes, Titanium Pipe Fittings, Titanium Plates, Titanium Sheets, Titanium Foils, Titanium Wires, Titanium Nuts and Bolts, Titanium Brazing and Casting, Cutomized Titanium Products etc.

* We will inspect and test all products after finishing production and before delivery.
* We can provide dimension & inspection certificate as customers' requirements.
* We also can provide customers' samples dimensional verification.
Our production
Photos of Tungsten Carbide Equipments

Photos of Machines

Contact Us
Marie Jay's Metal Products Co., Limited
Tel: +86-731-22130772, 28112392
Fax: +86-731-28112381
Address of Our Office:
B402 Chuangxin Building,1 Mingri Road,Tianyuan District, Zhuzhou, Hunan, China
Danh mục sản phẩm : Cacbua vonfram sản phẩm > Tungsten Carbide vòi phun